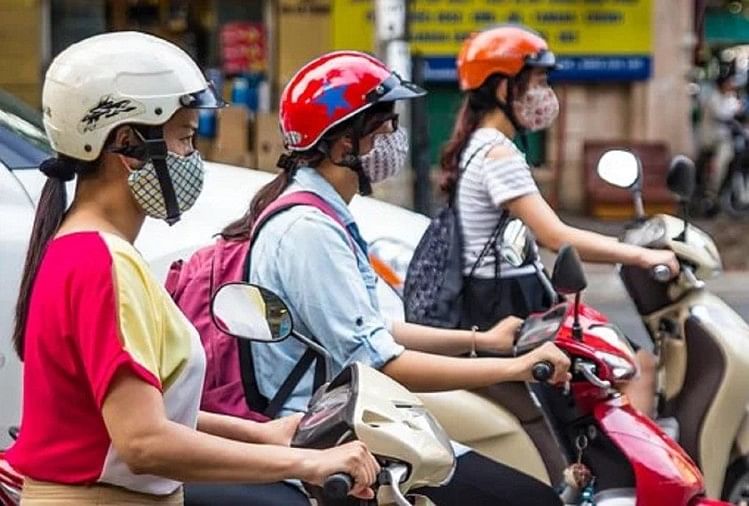 symbolic picture
– Photo: Pixabay
Expansion
In the year 2022, Delhi remained the most polluted city in the country. After this there is the number of Faridabad and then Ghaziabad. According to the data of the Central Pollution Control Board (CPCB), the amount of particulate matter i.e. PM 2.5 in Delhi was 97.71 micrograms per cubic meter during this period. This is twice the safe level. However, according to the report of the NCAP tracker, the PM2.5 level in Delhi has come down by 7 per cent in the last five years.
Ghaziabad ranks first, Faridabad second and Delhi third in terms of average PM10 concentration. On the other hand, there has been a slight improvement in air quality in 2022 as compared to the data from 2019 to 2021. NCAP Tracker is a joint project of news portal Carbon Copy and Maharashtra-based start-up Respirer Living Sciences.
It is designed to monitor the targets under the National Clean Air Program (NCAP) launched by the Central Government on January 10, 2019. It aims to reduce PM 2.5 and PM 10 concentrations by 20 to 30% in 102 cities by 2024, taking 2017 as the base year. Now some new cities have been added to this list. At the same time, according to the new target set in September 2022, pollutants are to be reduced by 40% by 2026. Bureau >> Delhi's AQI 407 : Page 2
Ghaziabad most polluted in PM10

In terms of PM 10 pollutants, Ghaziabad (217.57 micrograms per cubic meter) stood first, Faridabad (215.39 micrograms per cubic meter) second and Delhi (213.23 micrograms per cubic meter) third. Ghaziabad was ranked first in 2021 on PM2.5 levels and third on PM10 levels.
The annual average safe limits for PM2.5 and PM10 are 40 and 60 micrograms per cubic meter, respectively.