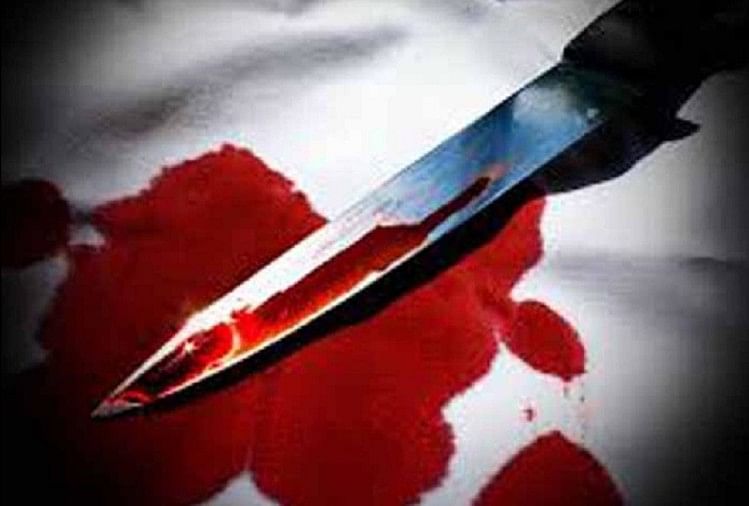 Symbolic photo.
– Photo: Amar Ujala
A 15-year-old minor was stabbed to death in West Delhi's Khyala area late on Thursday night in a dispute over hand-baking in a bonfire. The deceased has been identified as Mohammad Shahid (15). After the incident, the accused fled from the spot. Police registered a case of murder and caught three including two minors late in the night.
The arrested adult accused has been identified as Sumit alias Patal (20). Police is interrogating the accused and trying to recover the knife used in the crime. The police are probing the matter by interrogating the accused.
According to the police, Shahid lived with his family in Raghubir Nagar, Khyala. Apart from parents, there is a brother and sister in the family. Shahid's father is an auto driver while he himself was a Class 10 student. He was expelled from school because of some mischief. It is alleged that all the three accused were burning fire in HMP Park near the house.
Meanwhile Shahid reached there. Police sources say that Shahid already knew these boys. As soon as he reached there, he started asking Sumit to give him a place to dry his hands. On refusing, Shahid started quarreling with him. The time has come for a fight.

took life by calling from home

After the argument, Shahid went to his home. But Sumit was determined to teach him a lesson. He went to his home with both the minor boys. From there he took out a knife and reached outside Shahid's house. Later, Shahid was called out of the house and attacked with a sharp knife.
After the incident, the accused fled from the spot. The family took Shahid to the hospital, where he was declared brought dead. After getting the news, the police reached the spot after registering the case and started investigation. Later, the accused were nabbed from Khyala area itself. Sumit has been arrested while both the 16-year-old minors have been taken into custody.