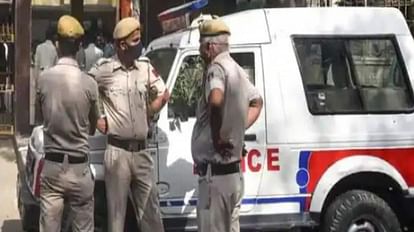 file photo
– Photo: Amar Ujala
Expansion
In Delhi, four members of the gang who cheated on the pretext of giving insurance policy of vehicles at a low price have been arrested by the Outer District Cyber ​​Police Station. The arrested accused have been identified as Satish Kumar Sharma (36), Sunil Gupta (42), Ishant Mahaya alias Ishu (34) and Amit (22). All the accused are residents of different places in Delhi. Police have recovered five mobile phones, a laptop, bank debit cards and a huge amount of documents from the accused. Satish told that the gang has cheated lakhs of rupees by handing over fake policies to more than 200 people.
Outer District Deputy Commissioner of Police Harendra Kumar Singh said that a woman had filed a complaint of cheating in the past. A caller asked to insure his car for just Rs 7,000, which was much less than the market rate. The victim fell for the hoax and got the insurance done. Later it was found that the policy was fake. On the complaint of the victim, the police registered a case and started investigation. During investigation, the number from which the call was received and the accounts in which the money was transferred were scrutinised. After this the police caught Amit. With his account which mobile number was registered in the name of Inshat.
The police also caught Ishant. Ishant told that he had sold Sunil for 20 thousand by opening an account in the name of friend Amit. The police also caught Sunil after questioning. The debit card of the bank account used in the fraud was recovered from him. Later Satish Kumar Sharma was also arrested. After interrogation, Satish told that he had worked in the call center. He knew very well how to cheat in the name of insurance policy. He himself used to trap people by making calls. The call was made with the help of a SIM card drawn on a fake address. The gang has so far cheated lakhs of rupees from 200 people.