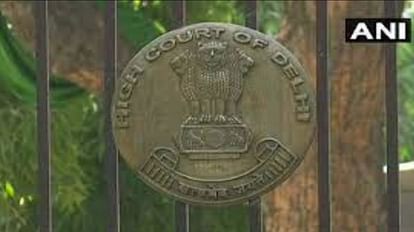 Delhi High Court
Photo: ANI
The Delhi High Court observed that parents allowing minor children to drive motor vehicles put the lives of not only their children at risk but also that of common citizens. The court made the observation while dismissing an appeal challenging the grant of recovery rights to an insurance company against the registered owner of the car. A 42-year-old man had died in 2013 in a car accident involving the minor son of the car owner.
Justice Rekha Palli said that the 42-year-old man lost his life only because the minor's father did not take proper steps to ensure that his vehicle was driven only by a person holding a valid driving license. The court said, it cannot condone such act of the appellant and fix the liability on the insurance company, when it is clear that the terms of the insurance policy were violated by the appellant himself.
In November 2021, a Motor Accident Claims Tribunal in Rohini awarded a compensation of Rs 16,32,700 in favor of Kumar's wife and daughter. The tribunal also said in the order that the insurance company would have the right to recover the amount from the registered owner in appropriate action as per law. It was held that the car owner violated the terms of the insurance policy by allowing his minor son to drive the vehicle.
The appellant argued that since the vehicle was driven by his minor son without his knowledge and permission, it could not be said that he had knowingly violated the terms of the insurance policy. He stated that he was in his office at the time of the accident and his minor son had taken the car keys from his drawer which was unknowingly not locked at the relevant time.

Referring to the judgment passed by the MACT, the court noted that the fact that her minor son had taken the car without her permission was not raised by the appellant, the registered owner of the car, before the concerned police authority or the Juvenile Justice Board.