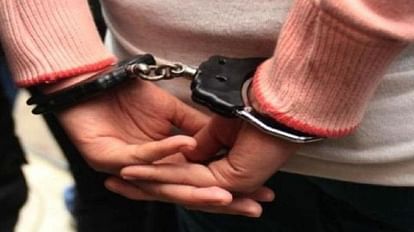 code picture
Expansion
Delhi Police has got another big success. The Special Cell has arrested two more terrorists after nabbing Pakistani intelligence agency ISI and terrorist Arshdeep alias Ladda backed terrorists Jagjit Singh and Naushad. The arrested terrorists have been identified as Jagbir alias Jagga and Gurupreet, residents of Gurdaspur, Punjab. Both are cousins. They were plotting a terrorist incident in Punjab.
A politician from Punjab was also on his target. Delhi Police produced both the terrorists in the court. The court has sent both to judicial custody for 14 days. Delhi Police is keeping this whole mission of arresting terrorists a secret. Delhi Police officers are refraining from saying anything in this matter.
A senior Delhi Police officer said on the condition of anonymity that the Punjab Police has arrested Gurvinder Singh alias Baba alias Raja and his two accomplices Sandeep Singh alias Kala and Gurpreet Singh alias Randhawa on charges of killing Shaurya Chakra awardee Balwinder Singh alias Sandhu. Was arrested on August 9, 2022. RDX-IED, hand grenade, Rs 26.90 lakh, 635 grams of heroin and weapons were recovered from their possession.
Gurvinder is Sukhbhikhari Wala and Harry is Chhata's partner. After this, the Punjab Police registered a case under the Anti-Terrorism (Prevention) Act (UAPA) at Sultanpur Lodi police station on August 2022. The police was looking for Gurwinder's accomplices Jagbir and Gurpreet. The counter intelligence of Special Cell arrested both of them from Delhi last week.

The arrested terrorists told during interrogation that they were plotting to commit a major terrorist incident in Punjab on August 15, 2022. When the Punjab Police failed this mission, they were given another task. They were asked to commit terrorist incidents in Delhi and Punjab. He was also asked to target a politician in Punjab. The accused told that the RDX-IED and hand grenade caught in Punjab were sent from Pakistan to Punjab through drones.