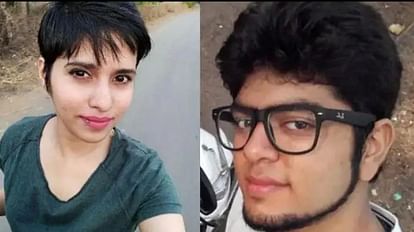 Shraddha Walker, Aftab
– Photo: Social Media
Expansion
The fight between Shraddha Walkar and Aftab Poonawala started on the issue of bringing goods from Mumbai to Delhi. After this the quarrel reached Shraddha's Gurgram friend. Aftab had questioned Shraddha going to Gurugram. The quarrel increased between the two on this matter. After this Aftab killed Shraddha. The accused had not consumed alcohol at the time of killing Shraddha. The South District Police said these things in the charge sheet filed in the court on Tuesday. The police is considering the DNA sample matching as the biggest evidence against the accused Aftab.
According to senior sources in Delhi Police, Shraddha had befriended the Gurugram youth about a month ago. Both got acquainted through the dating app. The youth is currently doing a private job in Gurugram. The South District Police has interrogated this friend of Shraddha several times. The youth has told the police that Shraddha had come to meet him for the first time on May 17. After this she went to Delhi on 18 May. According to police officials, when Shraddha reached the flat in Chhattarpur, Aftab was found there. Aftab had booked food online.
Shraddha and Aftab had eaten food together. After this, talk started about bringing goods from Mumbai. Shraddha had asked Aftab to bring the goods from Mumbai. On this Aftab said why he should have brought the goods. Why do all the work there? As the matter escalated, Aftab asked Shraddha the reason for meeting her friend from Gurugram. There was a fight between the two on this matter and he killed Shraddha by strangling her.
The police did not mention the pieces-

The police has written in the charge sheet that the accused had cut Shraddha's body into pieces, but the charge sheet has not mentioned how many pieces he had cut. Police has written that 12 to 13 pieces of Shraddha's body were recovered at the behest of the accused.
Police have mostly circumstantial evidence-

The South District Police has placed mostly circumstantial evidence in the charge sheet. Police officials believe that the police have enough evidence to punish the accused. Police is telling DND Milan the most evidence against Aftab.