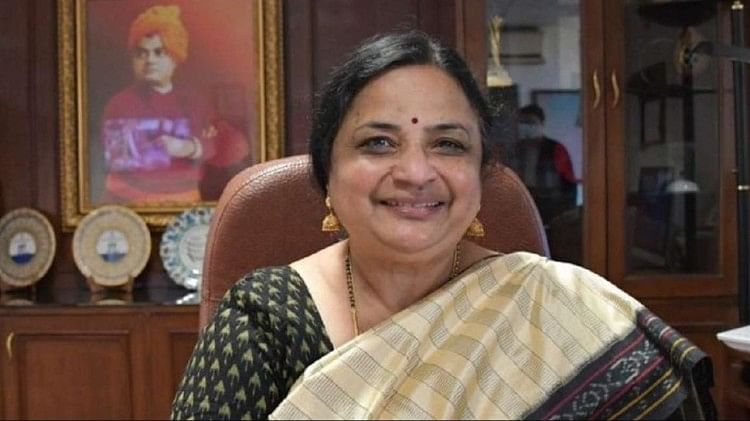 Shantisree Pandit
– Photo: Amar Ujala
Detailed
A Freedom Wall will be built in the name of unsung heroes under Azadi Ka Amrit Mahotsav at the Jawaharlal Nehru University campus. For this, the university administration has constituted a committee. The committee will select the names of unsung heroes for this Freedom Wall. The special thing is that the JNU team will bring soil from the village of such heroes. Saplings will also be planted in his name in or around JNU campus from this soil.
Vice-Chancellor Professor Shantisree D Pandit said that the country is celebrating the Amrit Mahotsav of Independence. In such a situation, we know the martyrs who contributed to the freedom, but there are many unsung heroes as well. He was also a hero who gave freedom and direction to the society. It is important for future generations to know about such unsung heroes. Under this, the team of the university administration is identifying the names of the unsung heroes who brought about the freedom of the country and change in the society.
These heroes will be displayed at the Freedom Wall of JNU. It will be based on Freedom Wall technology. Here a QR code will be given along with the photo of each unsung hero. As soon as the viewer scans the QR code from the mobile, information about the name, village, district, state and contribution to freedom and change will appear on the screen.
This will inspire the young generation from the lives of these unsung heroes and inculcate the spirit of patriotism. At the same time, soil will also be brought from the villages of these unsung heroes. This soil will be used for planting saplings around the Freedom Wall and in his name. These plants will also have the name, photo and QR code of the unsung hero.

Connecting students with patriotism

Vice Chancellor Professor Shantisree D Pandit said that JNU is the best university in the country and the world. JNU is often accused of being anti-national, but it is not so at all. The country's Finance Minister Nirmala Sitharaman, External Affairs Minister S Jaishankar and myself (Vice-Chancellor Professor Shantisreedi Pandit) are passouts from this university.
Apart from this, all the officers of the Indian Army have JNU degree. That's why repeatedly calling JNU anti-national is wrong. My main task is to change this image of people towards JNU. Because this creates resentment in the hearts of the students as well. That's why work will be done in every way to connect the university and students with patriotism.