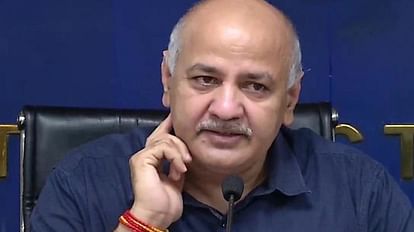 manish sisodia
Photo: File photo
Expansion
The Delhi Government has accused the officials of the Finance and Health Departments of stalling the system of Mohalla Clinics. Deputy Chief Minister Manish Sisodia has also written a letter to the Lieutenant Governor of Delhi regarding this. In this, it has been said that the responsible officers should be immediately suspended and an FIR registered against them, otherwise it will be proved that the Lieutenant Governor misused the powers of the services for the benefit of the MCD elections and did injustice to the people of Delhi.
At the same time, in this regard, Chief Minister Arvind Kejriwal also tweeted that strict action should be taken against those who stopped Mohalla Clinics of Delhi before the MCD elections and ordered them to do so, it is treason.
Kejriwal also said that by misusing the services, the officials are being made to do anti-people work by threatening them. Sisodia has further said in his letter that the officers deliberately did not pay the salaries of the doctors of the mohalla clinic in October-November. Stopped all the tests and electricity bills and did not deposit the rent for the clinics running in rented buildings.
This was done before the elections so that the public gets upset and angry with the government and the doctors do not work. Sisodia said that the officials have said in a hush-hush manner that there were instructions from the Lieutenant Governor not to give money before the MCD elections, otherwise they would be suspended. This was done under a conspiracy.

It has further been said in the letter that the officials of Health Department and Finance Department kept moving the files from here to there by making one or the other excuse. Stopping the treatment of the people of Delhi is a criminal act. If the officials sitting in the government conspire against the government which has been elected by the people, then it is treason.