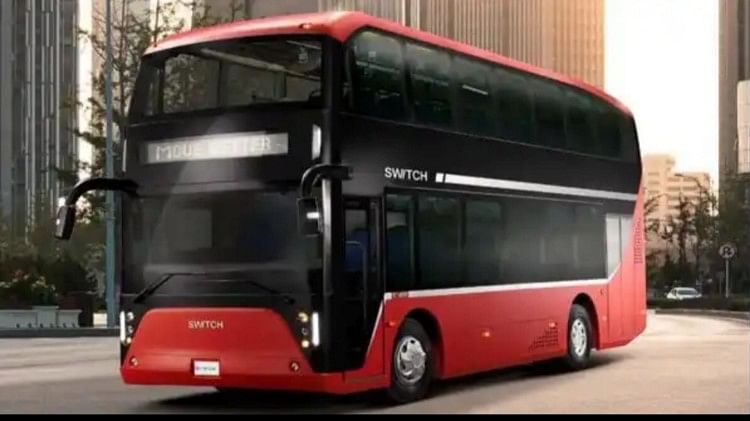 double decker bus demo pic
– Photo: Amar Ujala
Expansion
After nearly 30 years, Delhiites will once again get a chance to travel in double decker buses. The Transport Department has sent a proposal for 25 such double decker buses to the government. After getting the approval, there is a plan to start the bus service during the G-20 summit. A few days ago, the preparations have intensified after the Lieutenant Governor directed to explore possibilities for running double decker buses in the review meeting. Double-decker buses were introduced on the roads of Delhi in the 1970s. The crew's cabin was initially separated from the passengers on two decks.
These were known as trailer buses. After a few years of change, in 1982, 20 double decker buses were run from Srinivaspuri Depot (Okhla-1) Depot on different routes. In these, including Mudrika, Red Fort to Press Enclave, double-decker buses continued to run on other routes till the early 1990s. But in the changing times, it was closed due to its decreasing utility and the height of the bridge and footover bridge built on the ring road.
Transport Department officials have sent the proposal of 25 double decker buses to the Transport Minister. Possible routes have also been given for this so that the guests of the country and abroad can get world class transport facilities in Delhi as well. Before this, the facility of National Common Mobility Card (NCMC) will also be provided in all the buses of Delhi. According to the officials of the Transport Department, as soon as its approval is received, the double-decker buses will be taken off the roads as soon as possible.
Will run on select routes only

DTC's Mudrika (double decker) buses used to run between Lajpat Nagar to Kashmere Gate earlier. Due to the low height of the Salimgarh Bridge behind the Red Fort, the buses used to return to Lajpat Nagar from Kashmere Gate. Mudrika buses return to the same side of the road on Ring Road and return there again. But due to the bridge, only single story buses can ply on this route. It is believed that before G-20, double decker buses will be run only on those routes which do not have low height footover bridges or bridges.

Earlier there were two conductors in the bus.

DTC's double decker buses earlier had two conductors. Passengers were allowed to sit on both floors. There were conductors for different decks so that passengers would not have any problem in getting tickets. This provided convenience to the passengers. No passenger was allowed to travel standing on the upper floor of DTC's double decker buses. Passengers were allowed to travel standing only on the lower floor so as not to disturb the balance. The bus did not overturn even once during the plying of DTC's double decker buses.