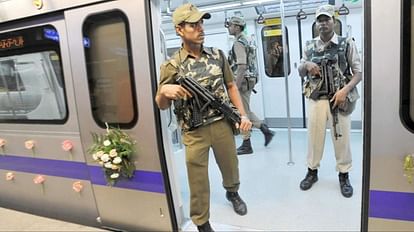 delhi metro security
Security has been beefed up in the metro premises in view of Republic Day. Under this, the security check at the time of entry into metro stations is also being done twice at many places. If any passenger is in doubt, it is being closely checked again.
The Delhi Metro Rail Corporation has advised commuters that security checks may take additional time during the journey. In such a situation, take extra time before leaving for any journey. Announcements are being made in the metro station and outside also in terms of security and vigilance.