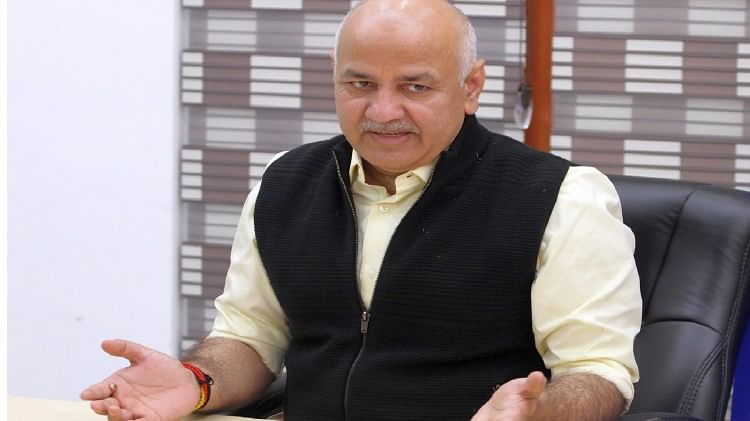 Manish Sisodia (file photo)
– Photo: Amar Ujala
Expansion
Delhi's Deputy Chief Minister Manish Sisodia has questioned the CBI raid on Saturday in the Excise case. He said that in order to falsely implicate him, the CBI seized computers from his office bypassing the legal process. The CBI-ED investigation in this case is going on since August 2022, but no evidence has been found against him and he is not named as an accused in the CBI charge sheet. No hash value of the seized document was done in the Caesar Memo received from CBI. Apart from this, the CBI did not even take the photo of the document.
Manish Sisodia said that the authenticity of the seized digital device is crucial to establish the case. Therefore it is important that at the time of seizure the hash value of the data record should be taken from the side of the investigating officer. He expressed apprehension that the CBI, which has seized the CPU to destroy the confidential files and documents, would edit and use it to falsely implicate him. He said that his office was closed on Saturday. The CBI officer telephonically ordered his PS to come to the office and open it. The CBI team was already present before reaching his office. The CBI officials asked their PS to open the office and take them to the conference room.
Saw a computer installed in the conference room. He commissioned and assessed the computer and served a notice under Section 91 CrPC to the Secretary seeking the CPU of the computer system. Thereafter, the team seized the CPU without following the prescribed procedure. Hashing is used to authenticate electronic records under section 3(2) of the IT Act, 2000, he added. These things should also be compulsorily followed while seizing electronic documents in CBI Manual. Therefore, the seizure of the electronic device has lost its validity in the eyes of law.
CBI refutes Sisodia's allegations

Rejecting the allegations leveled by Manish Sisodia, the CBI said it follows the procedure as per law while conducting any search or seizure operation. The agency has rejected the allegations leveled by Sisodia alleging that the agency was trying to "maliciously implicate" by seizing the computer without providing the hash value. The agency said all its search and seizure procedures are in accordance with the law. The agency denied any search or raid at Sisodia's office.