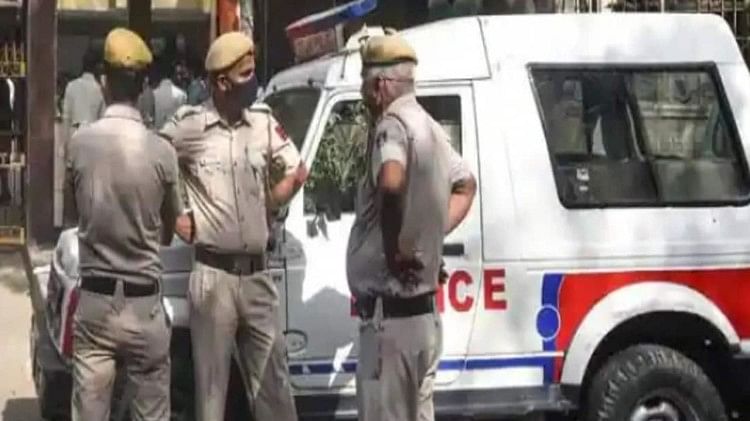 Delhi Police (file photo)
– Photo: Amar Ujala
Expansion
Special Cell of Delhi Police has arrested the miscreant who looted Rs 35.86 lakh including ATM in Jurhara police station area of ​​Bharatpur. The apprehended accused has been identified as Iqbal alias Balli (42), resident of village Gawarka, Tawdu, Nuh, Haryana. The accused has more than a dozen cases registered against him for cattle theft, looting by uprooting ATMs and attack on police team in Delhi, Haryana and Rajasthan. Last year, the accused had carried out a major robbery incident in Rajasthan's Jurhara police station area. A pistol and three cartridges have been recovered from the accused. The police is interrogating him and probing the matter.
Special Cell's Deputy Commissioner of Police Pramod Singh Kushwaha said that his team was trying to nab the gang who broke into ATMs and looted them for a long time. During the investigation, the police came to know the name of Iqbal alias Balli. Iqbal was earlier involved in more than a dozen criminal cases. During investigation, the police came to know that the accused along with Shahid, Riju, Mausam and Anees had carried out several incidents of ATM robbery. These people had looted more than 35 lakhs from an ATM in Bharatpur a few days back. Police nabbed Iqbal from Noida-Delhi Link Road on Saturday following a tip-off. A pistol and three cartridges were recovered from him.
The accused had come to Delhi to execute the major crime. The police team arrested him while coming from Mayur Vihar side. During interrogation, accused Iqbal told that in the year 2000 he started criminal activities. In the beginning, his gang started stealing cattle. For the first time in the year 2000, Iqbal was arrested on charges of cattle theft. After that he kept going in and out. Iqbal and his gang have stolen more than 7000 thousand cattle. They attack police team, rob ATMs and steal cattle. At present, a total of 14 cases are registered against it in Delhi, Haryana and Rajasthan.