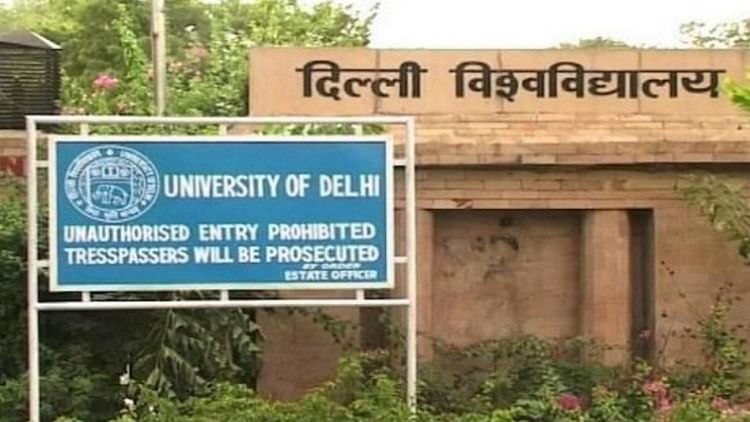 delhi university
Photo: File photo
Expansion
Preparations have started for admission in Undergraduate (UG) and Postgraduate (PG) courses in Delhi University for the academic session 2023-24. Due to Corona, the admission process started late for the last two years. This time, preparations are being made to start the application process for admission in UG-PG in April-May. This time there will be no change in the admission eligibility of graduate, but admission eligibility for postgraduate will be new.
UG-PG admission eligibility will be placed in the academic council to be held on January 25 for approval. DU has recently constituted an eight-member admission committee to discuss every aspect related to undergraduate and postgraduate admissions. Now the committee will start the meetings soon. Before this, the UG-PG admission qualifications will be put up for approval in the DU Academic Council meeting on January 25.
Dean of DU Admission Committee Prof. Hanit Gandhi has been made. Joint Dean Admissions Joint Director of Delhi University Computer Center Prof. Sanjeev Singh, Prof. Ranjit Behera, Dr. Amit Pundir has been made. Deputy Dean Admissions Dr. Anand Sonkar and three other members are included. Admission Dean Prof. Hanit Gandhi told that this time like UG, PG admissions will also be done through CUET (Common University Entrance Test).
The dates of Common University Entrance Test for UG admission have already been announced by the National Testing Agency. This exam is to be held in May. Before this, we will prepare the guidelines for admission. If everything goes well then this time we will start the application process in April-May. There will be no change in the eligibility of UG. But this time the eligibility of PG will be new because PG admissions are also to be done from CUET.