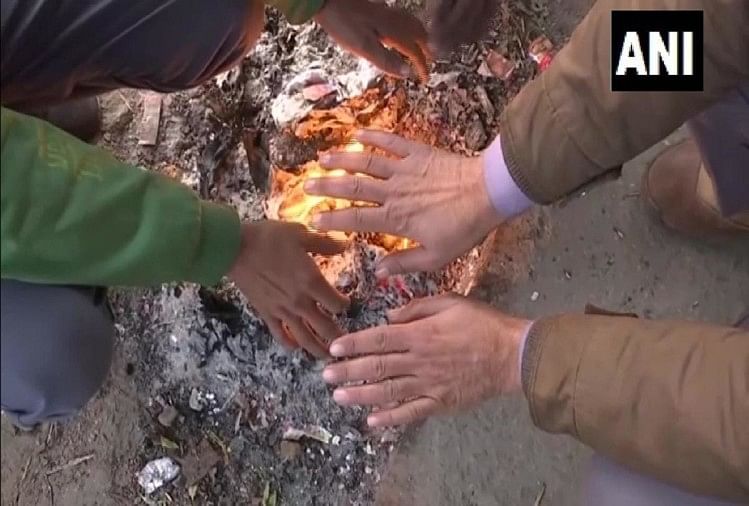 Increased chill in Delhi
Photo: ANI
Expansion
The number of patients in hospitals is increasing due to continuous falling mercury along with severe cold. Most of the patients are reaching with complaints of cough and cold, fever, viral, diarrhoea, headache, vertigo and other diseases. Among them, the number of children and the elderly is high. Doctors say that these are all seasonal diseases. One should stay away from cold in this season. Special care should be taken especially the elderly, children, pregnant women, seriously ill people. Heart patients, respiratory patients should especially take care of themselves.
Neeraj Tripathi, senior doctor of the Department of AYUSH at the Delhi Secretariat dispensary, said that with the fall in mercury, the number of patients with complaints like cold, headache, dizziness, swelling of hands and feet, skin related problems, phlegm increased. Is. Apart from this, patients are also complaining of heaviness in the stomach, diarrhea.
He said that this is a problem caused by all winters. In this season, people feel less thirsty, due to which there is a lack of water in the body. People should take ORS in lukewarm water. Raw salad or cold food should not be eaten on complaints of upset stomach. If there is a complaint of headache or dizziness, then the blood pressure should be checked. If BP is normal then this happens due to cold in the ear.
Asthma patients increased in the hospital

With the fall in mercury in Delhi, the problem of black asthma and asthma patients is increasing. Doctors say that the number of patients increases by 30 per cent in winter. Dr. Karan Madan of the Department of Respiratory Diseases of the All India Institute of Medical Sciences (AIIMS) says that in black asthma, the airways shrink and there is swelling in them. On the other hand, the other doctor said that the cold air is more dry and there is very little moisture in it.