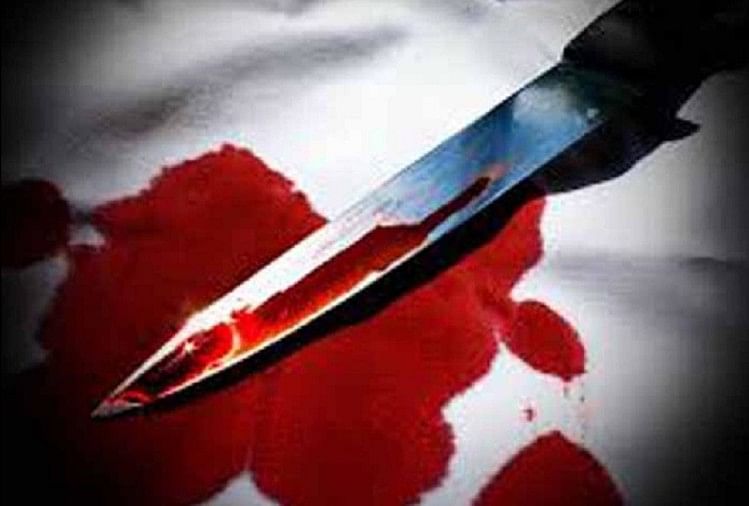 Symbolic photo.
– Photo: Amar Ujala
Expansion
In Ashok Vihar area, a young man was stabbed to death by a neighbor when he bumped his shoulder. The accused, who was running after committing the crime, collided with a rickshaw puller. On opposing the rickshaw puller, the accused attacked him too with a knife, badly injuring him and fled.
Both the injured were admitted to a nearby hospital where doctors declared the youth brought dead, while the rickshaw puller is undergoing treatment in a critical condition. Police have arrested the accused by registering a case of murder and attempt to murder on the statement of the rickshaw puller.
The deceased has been identified as 38-year-old Ashok. Ashok used to work in a factory. He was going home at around 9 pm on 10 January. Meanwhile, 18-year-old Rohit, who lives in the neighborhood, was passing by. Rohit's shoulder collided with Ashok's shoulder. Regarding this, Ashok advised him to walk properly. There was an argument between the two regarding this matter.
Rohit took out a knife and attacked Ashok. After committing the crime, Rohit started running away from there. Meanwhile, he collided with Ganesh, a rickshaw puller resident of Wazirpur Industrial Area. On this matter the accused got entangled with Ganesh. As the dispute escalated, Rohit also attacked Ganesh with a knife. There is a knife on Ganesh's thigh and private part.

After getting information about the incident, police reached the spot and took both the injured to a nearby hospital where Ashok was declared brought dead. Ganesh's treatment is going on there. Ganesh tells the police that he saw Rohit attack Ashok. After that, while running away, he attacked her too.