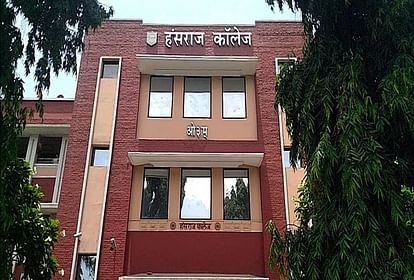 Hansraj College
– Photo: Social Media
Expansion
The matter of stopping non-vegetarian food in the hostel of Hansraj College of Delhi University has caught fire. In protest against this decision of the college, the student organization Student Federation of India (SFI) has decided to protest on January 20. The Hansraj College unit of SFI said in a statement that a protest is taking place inside the college campus against the ban on non-vegetarian food. Now demonstrations will be held outside Hansraj hostel.
According to college students, when the college reopened in February 2022 after the Corona pandemic, the college had stopped serving non-vegetarian food in its canteen and hostel. The SFI says that there have been cases when the college administration has even confiscated eggs from students who took them to the hostel.
The organization also conducted a survey inside the college, in which about 75 percent of the students were found to be non-vegetarian. While the principal of the college, Dr. Rama, had claimed that 90 percent of the students of the college are vegetarian. A student living in the hostel said that no order has been given to stop non-vegetarian food. This is unfair as we are away from family and need nutritious food. There must be a solution to the problem.