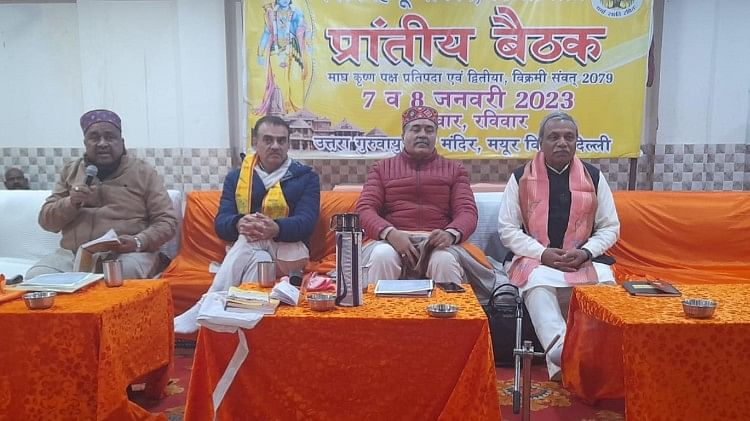 VHP meeting
– Photo: Amar Ujala
Expansion
The Vishwa Hindu Parishad (VHP) has set a target of producing one 'Bajrangi' (a Bajrang Dal worker) from every household in the capital Delhi within the next two years. The organization has said that in order to safeguard Hindu interests in the country and the world, it will launch a special campaign for public awareness among the Hindu community and safeguard the interests of the Hindu community. For him the policy of 'Hindu First' will be the motto.
In a top meeting of VHP held in Mayur Vihar, capital Delhi, concern has been expressed over the attacks on the people of the Hindu community in the country and the objectionable statements made by some political parties regarding the Hindu community are worrying for the integrity of the country. Has been reported. The organization has said that it will work to expose such people by creating public awareness among the people.
In the meeting, International Joint General Secretary of Vishwa Hindu Parishad Dr. Surendra Jain said that Hindus made sacrifices for the birthplace of Ram, as a result of which a grand Ram temple is being built in Ayodhya today. He said that no Hindu of Delhi should feel alone. A large section is working to create a wrong narrative against Hindus. They will work to make this narrative unsuccessful. He said that till Janmashtami of 2024, we will have to reach every house in Delhi till Vishwa Hindu Parishad, our worker will be in every house. For this, he called upon the workers to perform a Mahachalisa every Tuesday in every area.