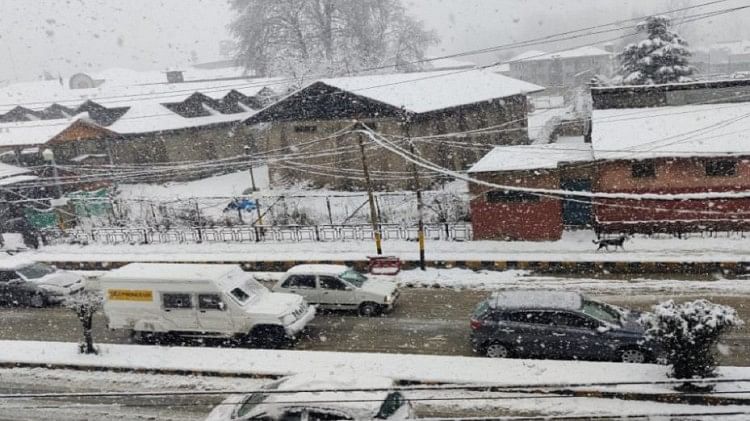 snowfall in jammu and kashmir
Photo: Samvad
Despite light clouds and drizzle in most areas of North India, including the national capital Delhi, there was respite from the severe cold on Friday. Dense fog also brought relief in Punjab, Haryana, Delhi, Rajasthan and western UP due to the effect of western disturbance, but dense fog remained in most areas of eastern UP and Bihar.
The Meteorological Department has issued an orange alert for three days of cold wave and fog in Delhi-NCR including North India.
During this, the minimum temperature will reach four degrees. Whereas in some areas of Delhi, the minimum temperature can reach less than four degrees. Actually, due to the snowfall in the mountains, cold is returning in the plains. This will make the weather cold in Delhi-NCR in 48 hours.
According to the Meteorological Department, the effect of dense fog and cold will be seen from Saturday itself. But the effect of bone-chilling winter will start from January 15. The Meteorological Department has predicted dense fog and cold wave conditions for January 17, 18 and 19. During this, the minimum temperature will drop by three to five degrees.
On the other hand, due to snowfall in Himachal, 194 roads including three national highways remained closed and 148 power transformers were stalled. Vehicular movement has been stopped in Atal Tunnel Rohtang. Several flights from Srinagar were canceled due to snowfall. Jammu-Srinagar National Highway closed. More than three thousand vehicles are stranded here. Katra-Sanjichhat helicopter and ropeway service had to be stopped at Vaishno Devi.